Day Two: We will miss...$4 movie night at the Wilma...even if one of us should've gotten in free...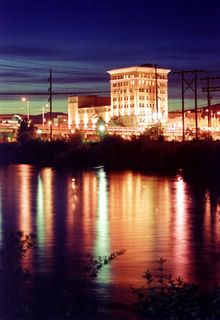 Tonight I went with Tot and Twin to see
Born into Brothels
at our pretty (if rundown) Wilma theater. I almost didn't go because I was being a lazyhead and it seemed like it could be a downer. I am sooo glad I went! That movie was so...well...
moving
. I don't usually cry at movies (unless I'm by myself and feeling sappy), but I just fell in love with those kids. It breaks my heart to think of all the opportunities I take for granted (and waste) that they would probably give an arm for. It inspired me to the point of desperation. I also love the fact that the filmmaker set out to document a horrible life but refused to leave it the way she found it. Isn't that the way it should be? I want to leave my piece of the world better than when I found it.